Mr. & Mrs. Habitat 2020- Going VIRTUAL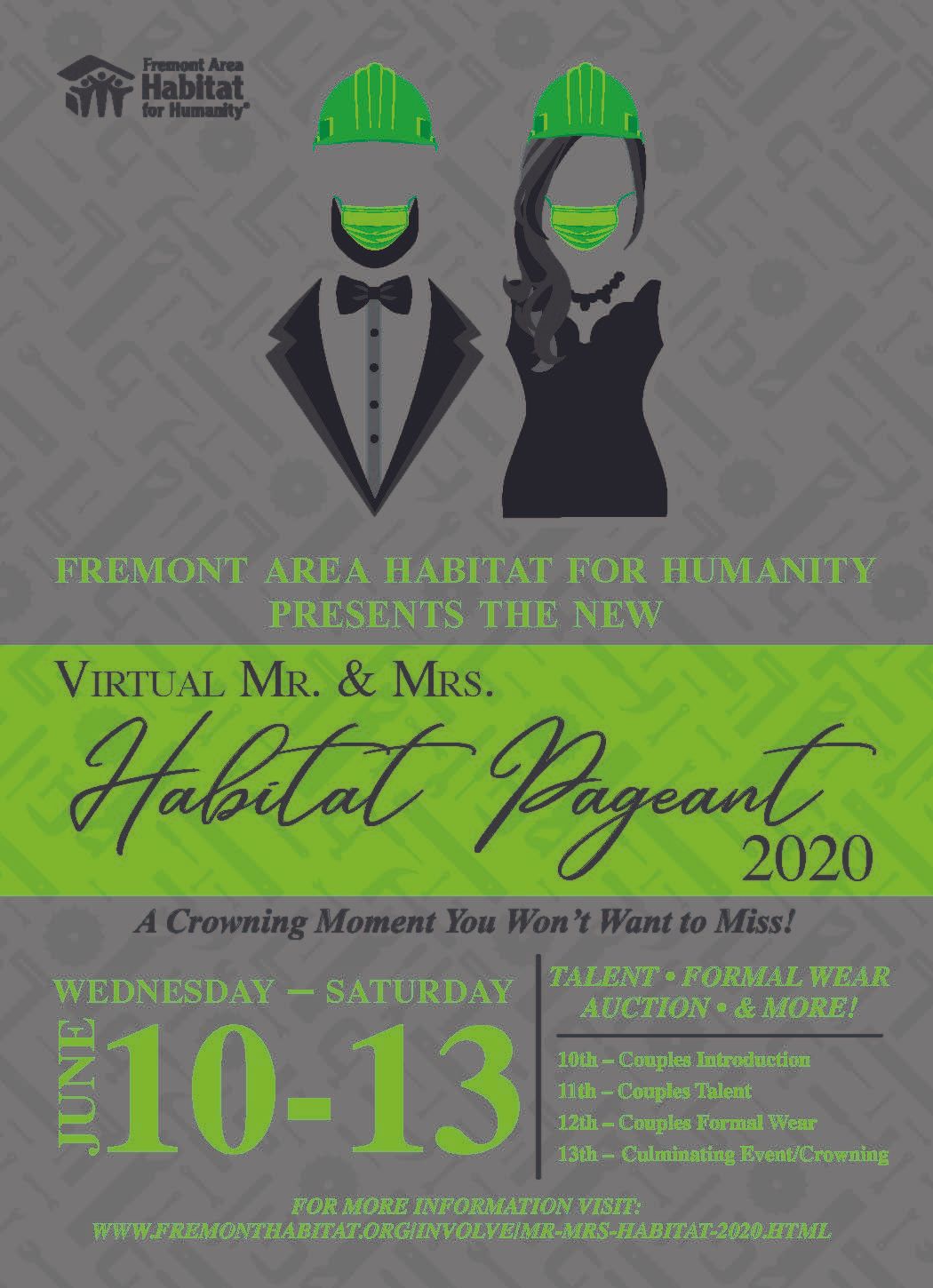 In an effort to ensure the health and safety of everyone, we have made a decision to hold this event virtually. 
The "event" will be held June 10-13, 2020.
No reason to be concerned - all of our contestants are still ready to compete - it just will be a bit different than what we had planned.  
Fremont Area Habitat for Humanity presents Mr. & Mrs. Habitat 2020.
June 10-13, 2020 VIRTUAL
June 10th - Couples Introduction
June 11th - Couples Talent
June 12th - Couples Formalwear
June 13th - Culminating Event - Crowning
Join us virtually for this event featuring entertainment, and building dreams and hope!
Use this link to register for the silent auction, for notifications, and to vote with your donations:  http://qtego.net/qlink/fremonthabitat
Thank you for joining us in celebrating 27 years of building homes, stability, and hope for local Fremont families.
We greatly appreciate it! 
(We would still love for you to purchase tickets.  The upside is that the full cost of your ticket will be a donation since there is no meal. (sorry about that). 
Table Sponsorship is $625; Corporate Sponsor is $1500; Event Sponsor is $2500
All sponsors will be recognized during the event.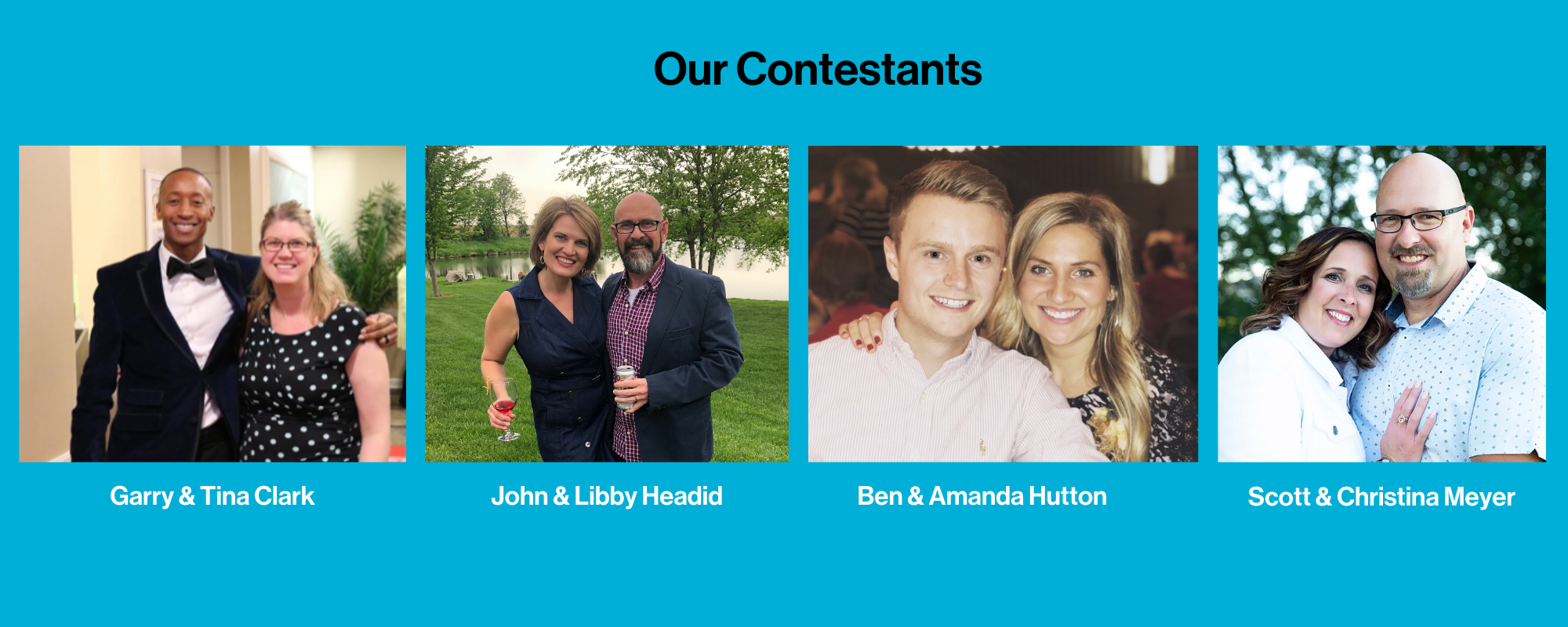 Mr. & Mrs. Habitat Contestants 2020
If you want to know more about these amazing couples, click on their names:
           Garry & Tina Clark             John & Libby Headid               Ben & Amanda Hutton        Scott & Christina Meyer
We have raised
$18,195.00
of our
$45,000.00
goal.