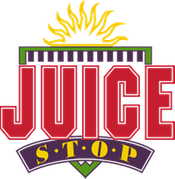 Scott & Christina Meyer
Owners | Juice Stop | 1542 N Bell Street |
Fremont, NE 68025
Scott & Christina Meyer grew up in Fremont Ne, both had plans of their own after graduating high school. Scott enlisted in the Marine Corp and Christina went off to college. As a Marine, Scott was stationed in San Diego, Japan, Korea, Hawaii, and served in Desert Storm. Christina finished up college and pursued her business career in the medical industry. Many years later they both found themselves back in their hometown and started raising their 4 children together.
Community involvement is a big part of our lives here in Fremont. Being parents to very active children, it is important to us that we support to help and assist in the success of our community. We truly enjoy helping and supporting the Fremont community and surrounding areas.
Our mission is to provide people of all ages with healthy smoothies that taste awesome and promotes a fun and healthy lifestyle.
Juice Stop is not a big chain; we're owned by families and individuals in the cities we blend in.  We just believe in eating right and having a positive attitude on life. Juice Stop is where that comes together for us. We love Juice Stop smoothies and want to share that with you.