Virtual Grab-n-Go: Fall Edition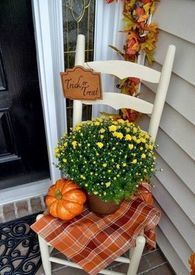 Join us for a virtual DIY class on repurposing Fall front porch chairs!
your $40 registration includes: a chair, paint, a paint brush, sand paper, wine, and a wine glass
You can pick up your kit on October 24th or 31st 8:00am-2:00pm at our HomeStore located at 701 E. Dodge St in Fremont. 
The class will take place on Zoom on November 5th at 6:00pm and we will send out the link via email the day of. We will also send out a recording the following day.
It is first come first serve on choices of chairs and fall accessories.
Thank you for supporting Fremont Area Habitat for Humanity and please give us a call at 402-721-8771 if you have any questions.