This Week's Construction Schedule
Come build with us!
Construction days are Thursdays, Fridays and Saturdays.  Meet at 8 a.m. on Thursdays and Fridays, and Saturdays at the Habitat building - 701 E. Dodge Street. We are currently on hold, waiting for subs.  We hope to be able to start work again in mid-February.
SIGN UP AT: I want to BUILD!
En Espanol - mira abajo
*Work listed above is what our "plan" is; this is subject to change due to weather, contractors, and materials delivery.  We do our best to keep to this schedule, but there are times that does not happen. 
*This page will be updated every Monday for that week.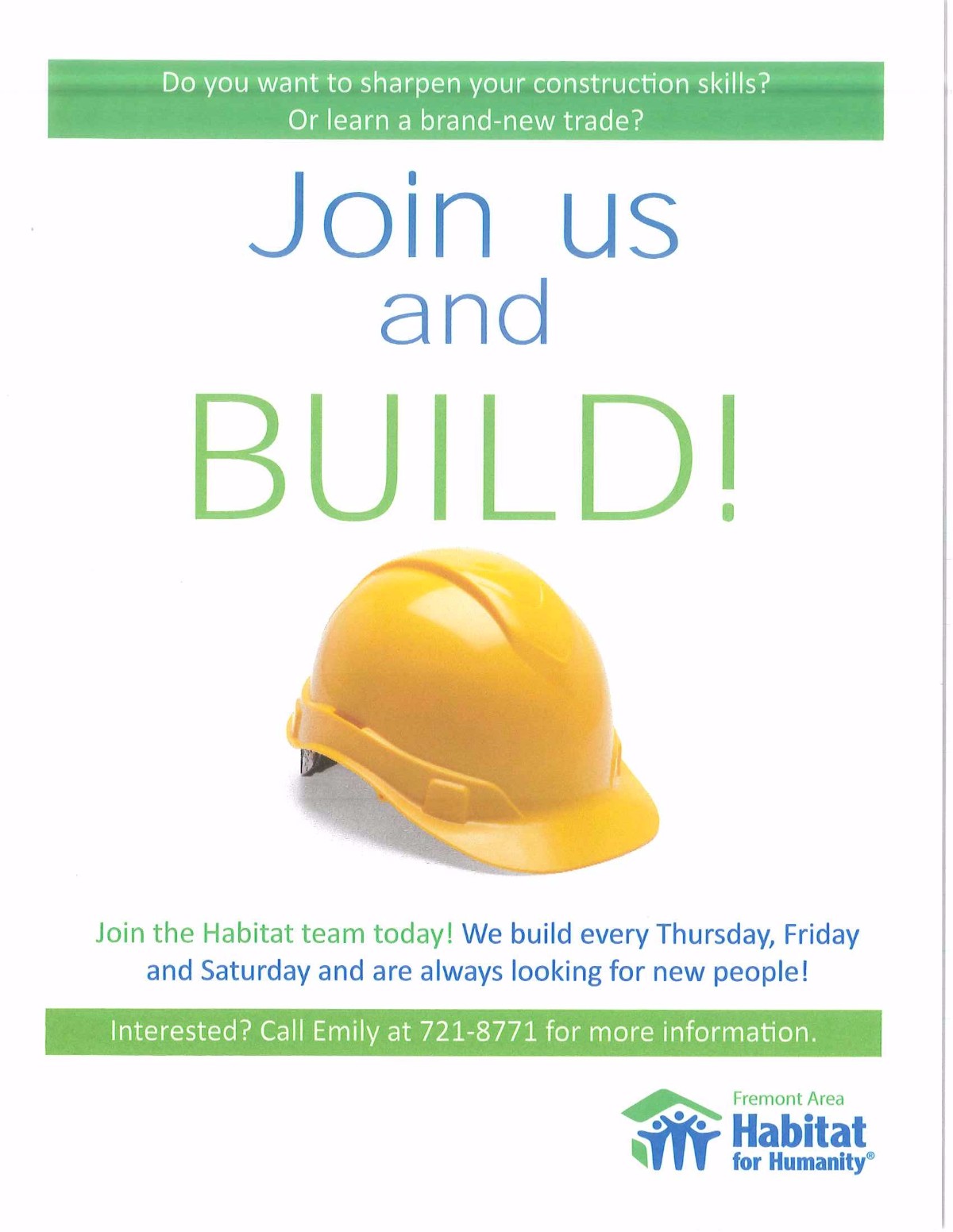 Ven a construir con nosotros!
Construcción días son jueves y sábados . Satisfacer a las 8 am los jueves y viernes y sábados en la sede del Hábitat - 701 E. Calle Dodge.  No estamos trabajando hasta febrero.
Inscribirse en el: voluntario
* El trabajo mencionado anteriormente es lo que es nuestro "plan"; esto está sujeto a cambios debido a condiciones climáticas , los contratistas , y la entrega de materiales . Hacemos nuestro mejor esfuerzo para mantener a este horario , pero hay veces que no sucede .
* Esta página será actualizada cada lunes de es a semana .