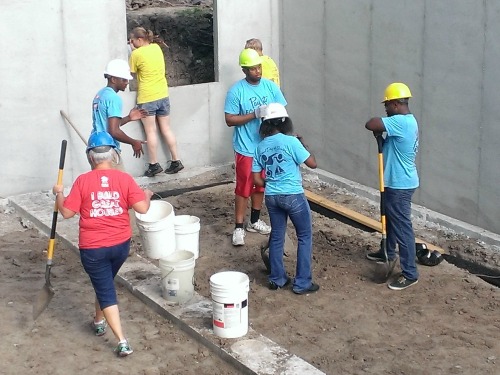 We love our volunteers and need you! Below you will find a list of volunteer opportunities that are typically available. If you find one of interest, please complete the interest form below.  Our Volunteer Coordinator will be in contact with you.  We do ask that all volunteers complete Orientation and Safety Training.  Once you have completed the orientation and signed a liability waiver, you can sign up to Volunteer here.
Volunteer Opportunities Available
Select the above link to go through an online self-paced volunteer orientation.
Onsite orientations are scheduled as needed.

Help us build homes - no experience necessary, but if you are skilled, we would love to have you.

Click the link above to sign up to volunteer online!

HomeStore

Our HomeStore is completely run by volunteers, so we can always use more help. Duties include sorting and cleaning donations, helping with pickups and deliveries, customer service, loading and unloading.

Events/Fundraisers

Help out at our fundraising events: Mr. Habitat, Spaghetti Supper, and Charity Classic

Serve on a Committee

We have several committees including: Family Support, Family Selection, Site Selection, Fundraising, Hospitality that we occasionally have openings on. Right now we need help with Family Support and Fundraising committees.

Board of Directors

If you are interested in serving on our Board of Directors, please contact us. We have an amazing Board and are always willing to talk with potential members.

Hospitality

We can always use more volunteers to help with coffees and lunches. Volunteers provide coffee and food for our construction crew coffee breaks, and lunches on Saturdays to all of our construction and HomeStore volunteers.

Clerical/Office

We are always looking for help in the office, stuffing envelopes, cleaning, inputting data, and more.

Release and Liability Waiver
All volunteers working on a Fremont Area Habitat for Humanity home must sign a Release and Waiver of Liability and have one on file with our office. If you are interested in volunteering with us you may download the waiver prior to coming to the site, or you may fill one out the day you arrive to work. (Click the link above for a downloadable waiver).